O
ur Town America is lucky. Our 
New Movers
 take time out of their busy schedules to provide us with feedback on our Welcome Package and our partnered sponsor businesses. They do this by filling out our New Mover Survey and/or posting an online review of our program.  We are thankful to have the opportunity to show our gratitude for those active individuals.
Refer a local business to our program for a chance to win a $50 prepaid gift card. In the case that your referred business becomes an annual sponsor business, we will mail a $50 prepaid gift card as our thanks to you!
Recent New Mover Survey Drawing Winners
THE WINNER OF THE 2015 ANNUAL DRAWING IS…
John & Kelly Ballentine of Texas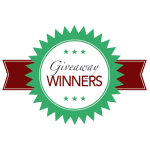 "We are exceptionally grateful!  My husband & I just moved from Philadelphia, so it was nice to have some information on what is locally available in our new city.  Thank you!!"
Watch the video below of last year's winner…
"I was surprised to get this in the mail. You hardly ever see deals for totally free stuff without the purchase of something else.  If it had just been a percentage off, we would not have gone."
"I know this is meant to be a welcome to the neighborhood thing but because of our circumstances it has become so much more. Thank you so much for your hospitality and sponsorship of our new city!"
"All of the businesses were awesome to deal with. What a great way to get acclimated to the area."
Return Frequently for More Contests!
Check us out on Facebook and Pinterest to keep up to date on current contests.