Our Town America provided an opportunity for our entire family

What do you cherish the most? Is it job security? Is it a clear path to retirement? Is it more time with family? Is it quality of life? For Scot and Amy Hecht, it's "all of the above," and then some. They are the parents of two young sons and the proud owners of Our Town America Treasure Valley in Meridian, Idaho. That's just outside of Boise, and for the Hechts, right in the middle of everything they wanted in their lives – especially now that they're thriving as franchise owners with Our Town America, the nation's first and fastest growing new mover marketing franchise.
The couple moved to Idaho's Treasure Valley to escape the rigors, headaches and the ceaseless rat race that came from living in Southern California.
"We wanted to improve our quality of life as we prepared to start our family," says Scot. "Meridian gave us access to everything we wanted, camping, hiking, anything dealing with the great outdoors, on top of a slower pace of life."
Both Scot and Amy bring an extensive sales background to their Our Town America franchise. Scot, a graduate of San Diego State University, has worked in sales for his entire career since graduating. "I worked with several small businesses, startup businesses and family businesses, mainly doing outside sales for my professional life before Our Town America."
Amy worked with 2 Fortune 500 companies after graduating from Ohio State University.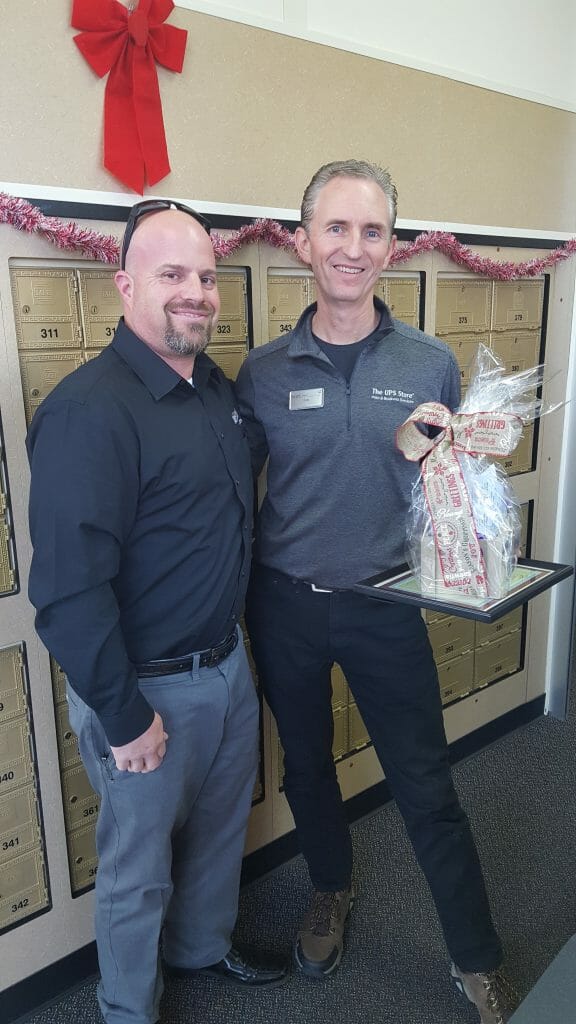 "For the first three years of my professional career, I worked in sales and I was great at it," says Amy. "But it wasn't intrinsically fulfilling; I lost the passion for it after three years doing it."
Amy found that passion as an educator. She first taught middle school science and math, before spending most of her teaching career in elementary schools. It was Amy's educational background, that allowed the newly married Hechts to make the bold move from stable jobs in Southern California to the uncertainty waiting for them in Idaho.
"Neither one of us had jobs waiting for us in Meridian," says Amy. "All we had was one another and our belief that we were making the right move for ourselves and our future family."
It's the belief in one another that makes Scot and Amy the perfect couple. When Scot was ready to make the leap to become an entrepreneur, it was Amy who proved to be his biggest cheerleader. "My wife was the person who encouraged me the most to have the confidence and make the investment in myself," said Scot.
After years of working for others, Scot was ready to invest in himself. "I was tired of working hard and making money for others," Scot says. "I wanted to stop making money for other people and make money for myself. I knew I had the skills, drive and motivation to do it. Also, I knew with Amy having a stable public-sector job, I had a built-in safety net. Amy and I did a great job absolving all debt and putting enough in savings to make sure I could take the risk. Worst-case scenario, if I tried and failed, I knew we would still be able to pay the mortgage and feed the family."
Scot had strict criteria when searching for a franchise,  including no inventory, no real estate, no employees and no suppliers. Scot was referred to Our Town America and was quickly sold. "Our Town America is an established brand with a successful track record," says Scot, who adds, "I haven't looked back."
With his sales background fueling his new business, Scot experienced immediate success, landing a large grocery chain as one of his first clients. While Scot was succeeding with the new business, Amy, his biggest backer, was toiling through the daily grind that comes with teaching. "I love helping my students, you're changing kids' lives," says Amy. "However, the long hours associated with teaching are ridiculous and began to wear me down. My family was suffering, I was suffering, and the work-life balance was lacking."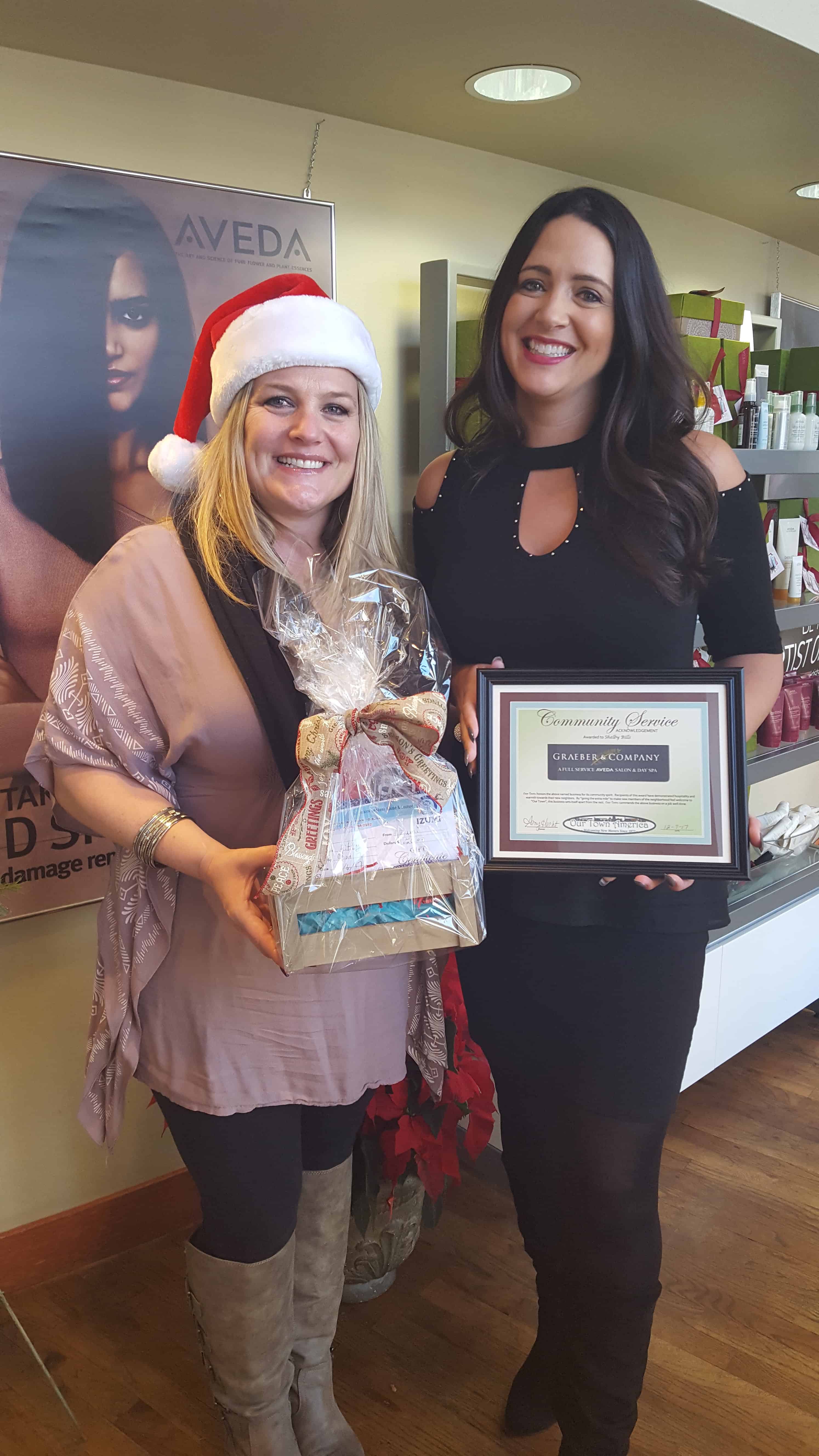 Scot wanted a company that required no employees. He wasn't getting an employee when Amy decided to join his efforts. He was getting a partner. A partner who had the knack and business acumen that would take the already thriving business to the next level. Amy had experienced success during her previous run at sales. Working with Our Town America was like riding a bike.
"Teaching is all about relationships and so is sales," Amy says. "This is about helping people. In this case, I'm helping welcome people to the community. I'm also helping introduce businesses of all sizes in our community to new customers. I'm changing lives, changing the community and making people moving into Treasure Valley feel more comfortable."
Our Town America's business model is the perfect fit for Meridian, Boise and all of Treasure Valley. In 2015, Meridian topped USA Today's best cities to live in rankings. More recently, Money placed the town in its top 50 Best Place to Live in 2017.   This growth makes Boise/Meridian a fantastic place to be an Our Town America owner and helped Scot and Amy secure two fantastic TV features – this one, when they first got started, and another recent feature showcasing how they give back to sponsors over the holidays.
"The Treasure Valley is a perfect fit for our business," says Scot. "When we moved here, it was a small town, now it is growing at a phenomenal pace. It's a hidden gem that people from across America are discovering. That's good for the Our Town America business since we're based on new movers. It ensures longevity for my business. Selfishly, I miss the small town feel that drew us here in the first place."
The rush of new movers will assist Amy in her arduous task to land 60 new accounts in six months. "I want 100 accounts," says Amy. "We started with 48 in our first year. That number dropped last year. I'm expecting 100 by the end of our third year. I feel like if you reach for the stars, you'll never pull up mud."
There's no secret formula to Scot and Amy's success. Scot says the biggest challenge is to stay motivated to keep going. "Don't take it personal," he says. "There's going to be plenty of rejection.   It's sales and you must remember it's nothing personal. It's a rare occasion that business falls out of the sky and into your lap. You have to stay motivated and work hard for everything you earn."
Amy concurs. "You have to be self-driven and self-motivated," she says. "There are times where I don't feel like cold calling a potential client or visiting a business. That's when I say to myself 'Do I want to go back to where I was two years ago?' That's the motivation that fuels me when I'm not in the right mood that day."
Amy, always looking for a lesson to give, says this business is about one word: relationships. "We're helping the community with each and every connection we make," she says. "Our Town America is helping new residents to the area get to know reputable and reliable businesses. We're helping small business owners connect with new customers. We're helping the community thrive every day. The Our Town America business model is fresh. It never gets old."
Scot and Amy are helping their Treasure Valley community, but even more importantly, they've found the proper work-life balance. "We're at a point right now where we are debt free, money in savings and we're doing it together," says Scot. "Neither one of us are bogged down with stress. This experience has been wonderful. I have achieved what I was hoping for when I pulled the trigger."
"I knew Scot could do it; I believe in him," says Amy. "Our Town America provided an opportunity for not only him, but for our entire family. "I never imagined resigning from teaching and being able to succeed at having my own business. You can't put a price tag on family, being home for dinner and not being stressed. I'm so blessed and grateful for Our Town America every day."
Do you want to realize your own business ownership dreams, like Scot and Amy Hecht?   Does the Our Town America franchise opportunity sound like it could be for you?   If so, learn more at https://www.ourtownamerica.com/franchise-us/.