Our Town America home-based franchise opportunity
Our Town America franchisees build business relationships with the best Local Businesses in the country. As a home-based franchise opportunity, our franchisees are neighborhood Marketing Consultants, showing Local Business owners how and when to target their best prospects, while simultaneously helping new movers adjust and feel welcomed into their new community. 
 

 Unlimited Income Potential


 

 Work from Home


 

 Proprietary Management Software


 

 E-Mail Marketing Portal Provided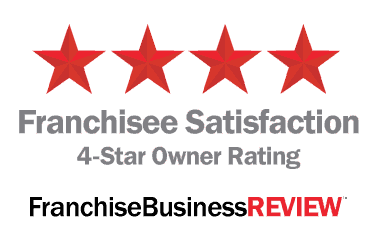 2018 #1 Advertising & Sales Franchise, #1 in Small Class Category (under 65 units), FBR Top 50 Franchise 2006-2018, and FBR All-time Top Company.
Direct Mail is a $46.2B industry that will grow $2B in 2017, and Direct Mail drives 1/3 of online searches. With 46 years of New Mover Marketing experience and the most technologically advanced New Mover program in the U.S., those Local Businesses searching for a New Mover Direct Mail company come to us for our expertise.
Yes, you will Be your Own Boss.  But we're in this together.
We have a full-staffed Sponsor Services Team, Appointment Setting Team, and a corporate team of individuals skilled in their craft who are available to you year-round.
What do we have that they don't?
   45-year track record
   Unmatched filtration process providing highest quality New Mover lists
   We mail all New Movers, not just homeowners
   We mail one-time Welcoming Gift Certificates, as opposed to standard, periodic coupons
   We mail automatic follow-up mailings
   Exclusive "Positive Postings" program that tracks positive New Mover feedback
   Solely target local communities by welcoming new movers, not a mass mailer
   Developed proprietary management software for franchisees so they can easily manage their franchise on-the-go, along with full security and tracking features, mobile applications, social media and loyalty programs
   We're proud to be featured by USA Today, The Wall Street Journal, Fox & Friends, Inc. Magazine, Entrepreneur, & more!

Our Process
 

 Submit Franchise Application
 

 Initial Discussion with Franchise Sales Representative
 

 Submission of Necessary Documents Such as Financial Statements, Resumes, etc.
 

 Our Town America Review & Operational Interview
 

 Franchise Review Board Approval
 

 Discovery Day
 

 Execution of Franchise Agreement
 

 5-Day Training Provided at Corporate Headquarters
 

 Field Training with Top Franchise Owner in Company