Capture New Movers with the best New Mover Marketing program available.
New Mover Marketing campaigns target residents when they first move into a ZIP Code or other geographic boundary. Welcome Packages - which contain gift certificates from local businesses offering free items, discounts, and other specials to new residents – are a great way to connect new customers with local businesses.
How Does New Mover Marketing Work?
Direct Mail Marketing
On average, 23% of Direct Mail recipients visit the business that reached out to them.  Direct Mail is a low-cost, full-service solution for your marketing needs. We help you build a mail profile for custom targeting of your New Mover Marketing program.
Most local businesses rely on Direct Mail campaigns to market their products and services. Mailing an attractive, eye-catching offer directly to homes and businesses is a very effective direct marketing option for local business owners.
Postcards
Studies have shown that 39% of consumers try a business for the first time because of a direct mail postcard they received.  Direct Mail Postcards allow you to target your campaign based on neighborhood, distance from your location, household income and age.  Direct Mail Postcard mailing provides a low-cost, full-service solution for your marketing needs!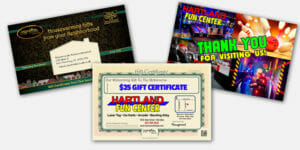 Ready to get started with New Mover Marketing by Our Town America?

Discover how new mover marketing works for popular industries: