All statistics drawn from survey commissioned by Our Town America. For more information, please visit: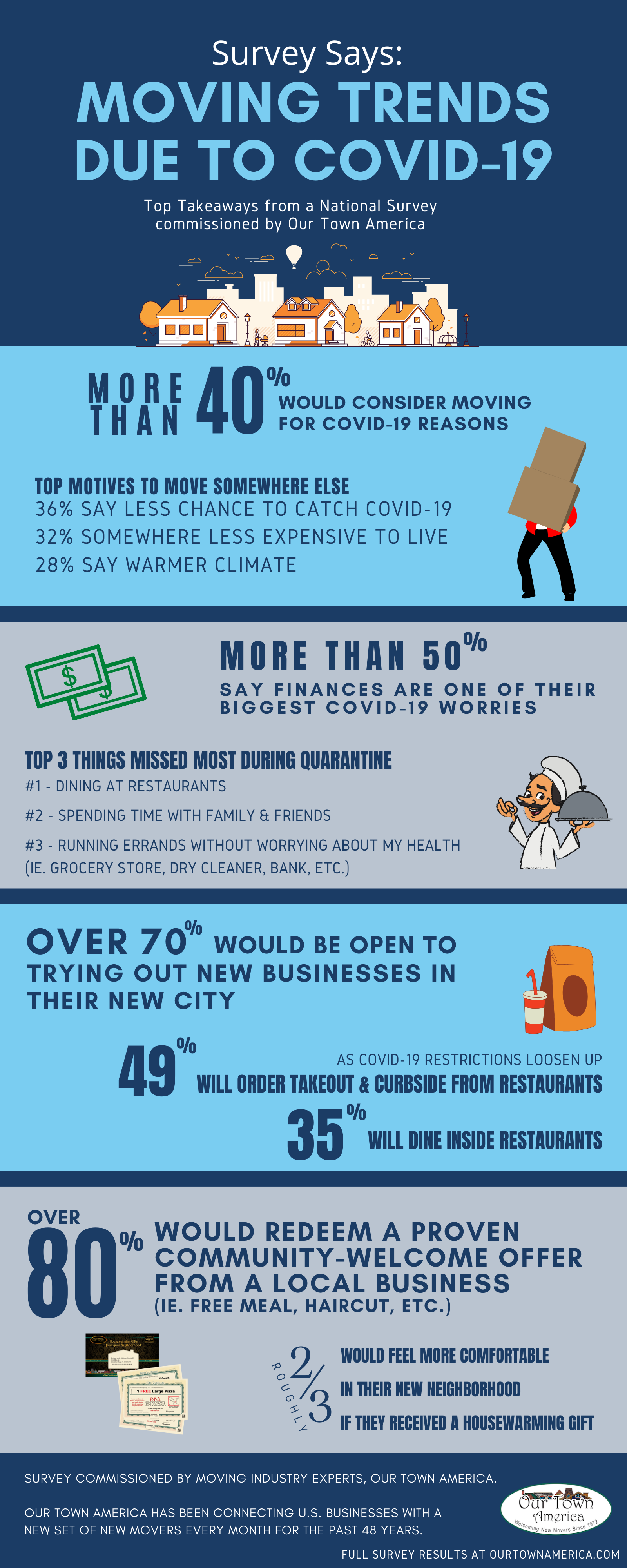 Survey Says: Moving Trends due to Covid-19. Top Takeaways from a National Survey commissioned by Our Town America. More than 40% would consider moving for Covid-19 reasons. Top motives to move somewhere else. 36% say less chance to catch Covid-19. 32% somewhere less expensive to live. 28% say warmer climate. More than 50% say finances are one of their biggest Covid-19 worries. Top 3 things missed most during quarantine. #1 dining at restaurants. #2 spending time with family & friends. #3 running errands without worrying about my health (ie. grocery store, dry cleaner, bank, etc.). Over 70% would be open to trying out new businesses in their new city. As Covid-19 restrictions loosen up 49% will order takeout & curbside from restaurants. 35% will dine inside restaurants. Over 80% would redeem a proven community-welcome offer from a local business (ie. free meal, haircut, etc.). Roughly 2/3 would feel more comfortable in their new neighborhood if they received a housewarming gift.
Survey commissioned by moving industry experts, Our Town America. Our Town America has been connecting U.S. businesses with a new set of movers every month for the past 48 years. Full survey results at ourtownamerica.com. Our Town America Welcoming New Movers Since 1972.