Gain New Loyal Customers From New Movers in your Community
Make a great first impression and keep them coming back.
1 FREE MONTH OF MAILING
CLAIM YOUR SPECIAL OFFER NOW!
All Fields are Required
A two-part marketing program that will get new customers through your door.
1. The First Mailing: Your Gift Certificate in the Welcome Package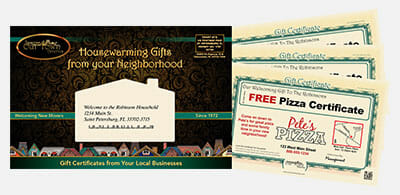 Each month, your gift certificate arrives to the home of new movers inside a personalized Welcome Package from the community; perceived by the new mover as pure hospitality - NOT advertising. Refreshingly different with the feedback to prove it! Our
New Mover Program has been market-tested for 49 years and is proven to be opened and acted upon.
2. Optional Second Mailing: "Thank You" Postcard
A custom designed, full-color postcard mailed to those that redeemed your gift certificate. We take care of the design, printing and mailing for you! Included for annual clients at no extra charge. The "Thank You" Postcard also gives you the option to
invite new customers back with an additional offer.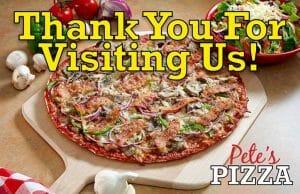 ---
The most comprehensive New Mover Marketing program in the Nation.
---