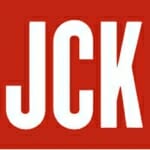 JCK Magazine (Jan. 2014) – As a jewelry retailer, nurturing your existing clientele is crucial—but netting new customers is equally important. One way to market to locals who've never set foot in your shop is through "mover" marketing.
The concept: Connect with residents that recently moved to your town and establish yourself as their personal jeweler from the get-go.
Michael Plummer, owner of Our Town America, a Tampa, Fla.–based marketing firm that's been specializing in mover marketing since the 1970s, says marketing to recent transplants has a phenomenal response rate—from 10 percent to 30 percent on any given campaign, in his experience.
After all, "17 to 20 percent of the population moves every year," he says. "And those people are looking for a whole new set of things: a new grocer, a new auto mechanic, a new seafood place. They're in that searching mode."
Source: JCK Magazine

Steven is Our Town America's corporate sales manager and oversees the national sales team.