Want your pizzeria featured in our welcome package? We only need a little information and one of our New Mover Marketing Experts will contact you for a free market analysis.
A quick glimpse of how it works:
1. The First Mailing: Your Offer in the Welcome Package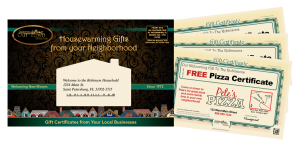 Each month, your offer arrives to the home of new movers inside a personalized Welcome Package from the community.
Our welcome package has been market-tested for over 50 years and proven to attract new customers, get opened, and acted upon.
2. Second Mailing: "Thank You" Postcard
The second mailing is a custom designed, full-color postcard sent out to those that have redeemed your offer. We take care of the design, printing and mailing for you!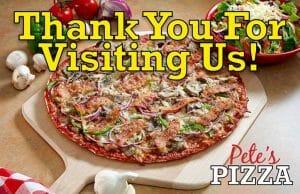 ---
We have the best new mover marketing campaign for pizza shops and we have the feedback to prove it!
---
Exclusivity for your Business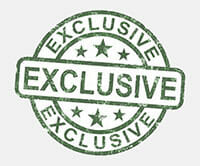 Because we only partner with one pizza restaurant in any specific zip code, you can lock out your competition. Choose an area as small as one ZIP code or as large as the entire country! 
Innovative Tracking and mobile app
We have a revolutionary way to see your activity and performance. Our TruTrak® system records redemptions and automatically triggers the second mailing. 
New Audience of Movers Every Single Month
Is your pizza the best that the area has to offer?
Contact us today for a free, no-obligation market analysis!