Dentists lose almost 10% of their patients every year – most from simple patient relocation. So, dentists are always looking for new patients to keep their practice profitable before they can even think about building bigger. Our two-pronged approach to dentist marketing puts your dental services in front of new movers in our Welcome Package, and our Postcard Marketing allows you to make multiple impressions with custom offers over time.

Direct mail marketing with a new move-in list can be up to 95% more effective than tactics such as digital or newspaper advertisements, sometimes for a fraction of the cost.3  In addition, people who have just moved are more likely to visit your practice than current residents, thus making a new movers list even better in the long run. According to a study by DataMentors, 70% of new movers seek out a dental practice within the first six months of their move4, so marketing with postcards is an important followup.
Search engine marketing can be prohibitively expensive and ineffective. Choosing a dentist is a more thoughtful process than simply clicking through an ad. Our New Mover Marketing program for dentists allows you to make that first contact with impact, and a regular Postcard Marketing campaign keeps your services top-of-mind for prospective patients.
We reach new movers for your dental practice through a personalized, thoughtful message in our Welcome Package they receive to their new homes.
There are a few important parts of a successful direct mail marketing campaign. The first component of a successful campaign is an accurate mailing list. Marketing and advertising materials sent to empty homes are wasted effort, and a generic 'Dear Current Resident' greeting doesn't convey that personal touch that is so important in forming dentist-patient relationships.
Offer a genuinely helpful free gift with a clear call-to-action
Effective postcard marketing has a clear call-to-action or CTA. Once they see your postcard, what are you "calling" for them to do?
Phone to book an appointment
Visit our website for more information on premium dental services like crowns
Submit a contact form
Email for more information
Follow us on social media
Review us on Yelp or other site
Examples of calls-to-action for either our Welcome Package or Postcard Marketing include:
"Call us to book your free consultation" on premium dental services like crowns, root canals, veneers, and more

"Bring this mailer with you to our office for a free gift"

"Scan this QR code for more information"
Show prospective patients around your practice
Both our Welcome Package and Postcard Marketing provide the opportunity to show prospective patients your inviting office, smiling staff, satisfied patients and more. Part of dentist marketing is easing people's reluctance to dental work due to their fear of being uncomfortable. Build trust right from the beginning.
Follow up with different marketing messages
Our New Mover Welcome Package will get them in the door, but it's up to your practice to nurture that relationship and get more contact information for follow-up marketing. Let them know of promotions and remind them when it's time to get cleanings – building an ongoing relationship with them will be mutually beneficial.
Our New Mover Marketing Welcome Package, together with Postcard Marketing, is a game changer for multiple dental practices.  Digital marketing simply can't replace the welcoming feel of direct mail, so the trend of New Mover Marketing will continue.  To achieve the growth rate that you want to see for your practice, advertise to new markets and build a new mover strategy into your ongoing marketing efforts.
Complete the form and get started today with our dental new mover marketing program!
Want your practice featured in our welcome package? We need a little information about your business and one of our New Mover Marketing Experts will contact you to discuss our proven offers for dentists!
A quick glimpse of how it works:
1. The First Mailing: Your Offer in the Welcome Package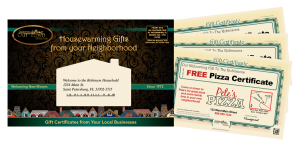 Each month, your offer arrives to the home of new movers inside a personalized Welcome Package from the community.
Our welcome package has been market-tested for over 50 years and proven to attract new customers, get opened, and acted upon.
2. Second Mailing: "Thank You" Postcard
The second mailing is a custom designed, full-color postcard sent out to those that have redeemed your offer. We take care of the design, printing and mailing for you!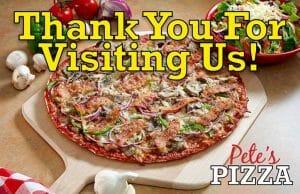 ---
We have the best new mover marketing campaign for dentists and we have the feedback to prove it!
---
Exclusivity for your Business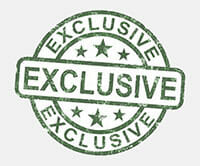 Because we only partner with one dental practice in any specific zip code, you can lock out your competition. Choose an area as small as one ZIP code or as large as the entire country! 
Innovative Tracking and mobile app
We have a revolutionary way to see your activity and performance. Our TruTrak® system records redemptions and automatically triggers the second mailing. 
New Audience of Movers Every Single Month
Up to 20% of the US population moves each year. New movers spend more because they have no established habits or loyalties. Our unique new mover marketing program makes it possible for you to target a broad audience every single month. Nearly every family will look for a new dentist after they move.
Don't lose to your competition. Let our new mover marketing expertise bring new patients to your practice. Contact us today!