New Mover Marketing Leaders
Since 1972, Our Town America has been the leader in New Mover Marketing. Our franchisees build lasting relationships with the best Local Businesses in the country.
 Get Started Today! 

Our Welcome Package contains gifts that are proven offers - not just coupons.
We maintain the highest integrity & quality in all aspects of our New Mover Marketing program.
Our 40,000ft2 state-of-the-art-facility handles all certificate printing & mailing.
Why Own An Our Town Franchise?
The Nation's First & Fastest Growing New Mover Marketing Franchise
Why only put out a welcome mat for new movers when you can roll out the red carpet?
Low Initial Investment
Consistently ranked a Top Low Cost Franchise, Our Town America franchising is for you if you want unlimited earning potential. If you can dream it, you can do it.
Work From Home
Once you make a sale, the rest of your work can be done from the comfort of your own home! Book appointments, enter sales, etc. What could be better?
We Do Most Of The Work
Your primary duty is to sell. Printing, mailing, etc. is done at our 44,000ft2 HQ in FL. Even appointment setting & client relations can be handled by corporate if you choose.
50+ year track record
Proprietary Management Software
Full security & tracking features
Mobile apps for franchise owner, clients & new movers
Developed social media presence
Optional E-mail Marketing Portal
Unmatched filtration process producing the highest quality New Mover List
We mail all New Movers, not just homeowners
We mail one-time Welcoming Gift Certificates, as opposed to standard, periodic coupons
We mail automatic follow-up mailings to new customers via Loyalty Program
Exclusive "Positive Postings" program that tracks positive New Mover feedback
Solely target local communities by welcoming New Movers, not a mass mailer
We just need some basic information to get started
#1 Advertising & Sales Franchise in 2023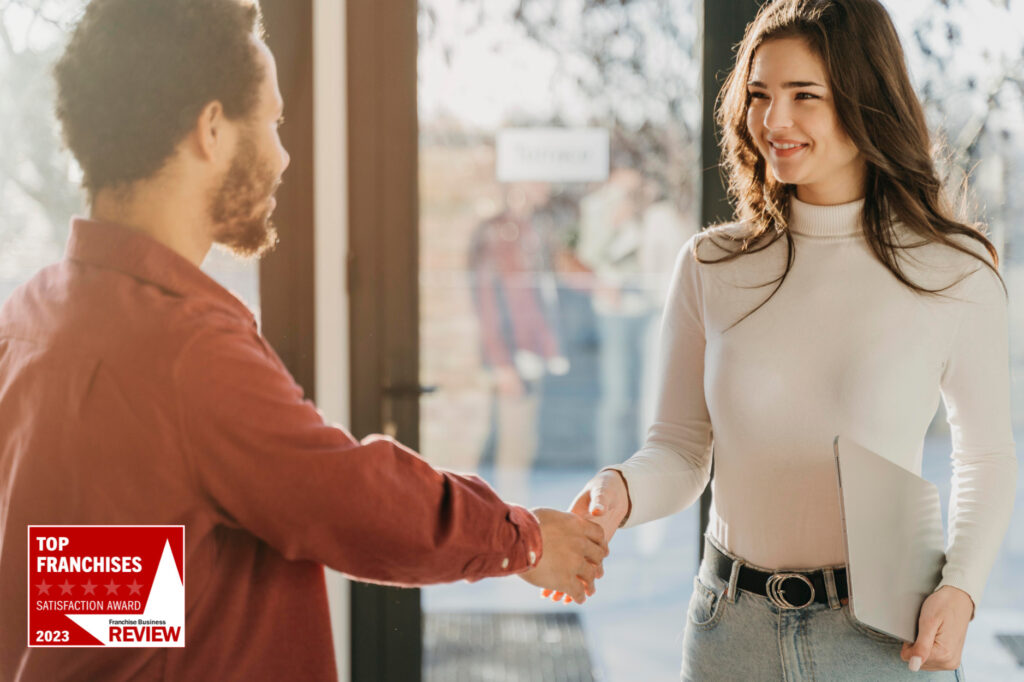 Are You an Ideal Our Town America Franchise Owner?
Our Town America franchisees build business relationships with the very best Local Businesses in the country.
As a home-based business opportunity, our franchisees are neighborhood Marketing Consultants. We enable Local Business owners to target some of their best prospects. Our Town America helps new movers adjust and feel welcomed into their new community, a tradition since 1972.
Qualified franchise candidates should have:
Business Development Experience
Sales/Marketing Experience
Community-Oriented
Internal Drive
Relationship Builder
Upbeat, Enthusiastic, Consultative
Upfront franchise fee of $47,500. We offer a $10,000 discount to Veterans.
Franchisee Testimonials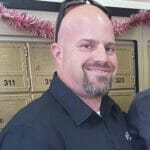 "I've been in outside sales for many years working for several companies. I was successful at making them money, but my own personal reward wasn't ever to my expectations. I decided to look into a franchise system where I can be my own boss, have a flexible schedule & have that balance in life between work & family. I have found that with Our Town America. It's the perfect system for my needs. I can work from home & out of my truck. I don't have any employees to deal with, no overhead & no inventory. The support & training from corporate never ends & helps me be as successful as I can be. I now have the personal & financial freedom I've been looking for!"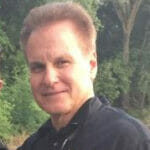 "I left the corporate arena & I needed an opportunity where I could make a decent income. We went to work immediately when we bought our franchise & we worked extremely hard to get to where we are... but I'll tell you what - there has been a lot of success both from a personal standpoint & a financial standpoint. I think I made a great decision as far as coming onboard with Our Town."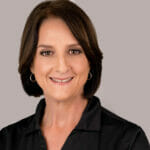 "My husband Tom & I became franchisees after a layoff from a corporate downsizing. The appeal of owning a community oriented business was enticing to us as we both had sales backgrounds & Our Town America offered us the opportunity to work local without having to travel & be away from the family. We love that we get to help local business owners grow their businesses by directing new residents in their doors each & every month. This business model is perfect for us as we can work from home with no overhead, we have the support of the corporate office that is always responsive & supportive, & OTA allows us to grow our residual income with an unlimited earning potential."
Ready to take that first step?

We just need some basic info to get started!