Discover Orlando New Movers.
New Mover Marketing, Serving the Greater Orlando, FL area for more than X years.
Reach up to X Orlando households every month.
---
Our new mover marketing program puts your local business in front of new customers looking for you!
INFORMATION ABOUT YOUR AREA HERE. HOW MANY RESIDENTS.  WHAT DOES YOUR AREA HAVE TO OFFER?  WHY TYPES OF BUSINESSES ARE YOU SPEAKING TO?
HOW TO CONTACT YOU INFORMATION
JOHN SMITH
777-777-7777
JSMITH@OTA.COM
Want your shop featured in our welcome package? We need a little information about your business and JOHN SMITH will contact you to discuss our proven offers.
NOT SURE WHAT FORM TO USE HERE: 
Advertise With Our Town America, Orlando.
Get More Info Today
When a family moves to a new town or neighborhood, they're going to need to know where to get their car or truck serviced, what restaurants are in the neighborhood and where to take their children and pets for care. That's where our New Mover Marketing program comes in!
Since new movers are 209 percent more likely to purchase within the first six months of their move there is huge value in targeting new movers in your community!
Our 45+ years of experience can help take your business to the next level.
---
Discover how new mover marketing works for Some of these Orlando businesses we work with!
---
Our new mover marketing program has a proven advantage over traditional marketing methods such as word of mouth, print, television, radio, and even social media.
How Does New Mover Marketing with Our Town America work?
---
We offer the best new mover marketing campaign and it's a smart choice for your business.
---
Exclusivity for your Business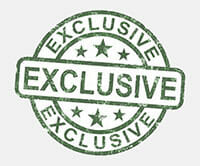 Because we only partner with one of each business type in any specific zip code, this allows you to lock out your competition.  Not only will you be the only business or service provider of your type welcoming new movers each month, you can fine tune your targeting by ZIP code. Choose an area as small as one ZIP code or as large as the entire country! 
Innovative Tracking and mobile app
Keeping track of results is important and we developed a revolutionary way to see your activity and performance. Our TruTrak® system records redemptions and automatically triggers an optional "thank you" postcard. From SponsorWeb you can check your activity, survey feedback and demographics. See just how many New Movers have been welcomed each month, broken down by ZIP code. View messages, invoices, and redemption lists to refine your other direct marketing efforts.
New Audience of Movers Every Single Month
Up to 20% of the US population moves each year. New movers spend more because they have no established habits or loyalties. Our unique new mover marketing program makes it possible for you to target a broad audience every single month. Our proprietary software can estimate response rates and maintain a high level of accuracy to avoid wasted coverage and maximize your advertising dollar. Reach a different set of new movers every month before your competition does! New movers are nobody's customer. Let's make them yours today!