National Moving Month Tips
WIAT CBS News (May 2015) – Our Town America Birmingham-area franchise owner, Luke Wood, sits down with Jamie Langley of WIAT 'Wake Up Alabama' to discuss tips and tricks to prepare for the busiest moving season in years, beginning with May's National Moving Month. As the nation's leading new mover marketing franchise, Our Town America helps new movers adjust to their new area and offers local businesses a chance to be a part of this community welcoming organization.
Watch the clip below and read this related article to find out why.
If interested in welcoming new movers to your community, we invite you to complete a Local Business Contact Form.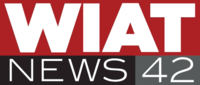 Brittany is the head of Our Town America's corporate marketing department. She specializes in digital and print media, social media, and public relations.