FOX 40 Sacramento  — David Frisch of Our Town America of Sacramento sat down with Gary Gelfand and Scott Moak of FOX 40 to discuss Our Town America's new marketing service - Digital Advertising.
While Our Town America has been helping businesses gain new, loyal customers for 51 years through their New Mover Marketing program, they've recently rolled out Our Town Digital to further enhance the effectiveness of campaigns. Typically, the Digital Ads will run before, during and after a direct mail campaign - whether it be a New Mover Marketing campaign or a Postcard Marketing campaign. Depending on business needs, a Digital Ad campaign can also run alone.
Between handling daily tasks, managing employees, inventory, etc., business owners have enough on their plate. Our Town America is here to take the stress out of marketing. As a turnkey, full-service program, graphic design, printing and mailing are handled in-house. Business owners even have the ability to track their campaigns through 2D barcodes, QR Codes, and/or Call Tracking.
To learn more, press Play below and read up on Our Town Digital.
---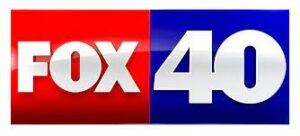 If your Sacramento area business is looking to gain new customers, contact David Frisch at 916-474-1494 or submit a Contact Form.‬
If your business is located outside Sacramento, CA contact the Our Town America corporate office at 1-800-497-8360 to be connected with your local representative.